2021 Design Trends for Your Katy TX Home
Posted: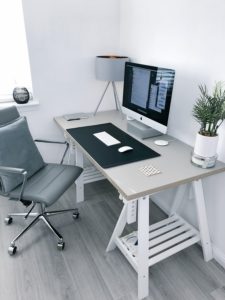 Are you looking to update your Katy TX home in 2021, after spending much more time at home in 2020? Home design experts have shared some of the trends they are seeing now, and some they predict will become big in 2021. As your Katy real estate agent, I'm here to share some of these with you today. Happy renovation!
1.  Luxury pantries. Luxury walk-in closets have been trendy in bedrooms for a while, but now, walk-in pantries are catching up. Buyers want a bigger space for storing food, and lots of space to browse.
2.  Outdoor oasis. Homeowners are seeking more time outdoors, especially after 2020. Any updates to the backyard space are desirable, but this time of year, especially fire pits and patio heaters.
3.  Home offices. Also a trend due to 2020, more homeowners are converting spare bedrooms or spare corners of a room into a home office, or a desk space for kids schooling at home.
4.  Warmer palettes. Homeowners are switching to warmer, cleaner, brighter palettes, and softer, more plush materials, for more upbeat and cozier settings. Whites, natural wood finishes, soft green and blush undertones are all gaining popularity.
5.  Grander staircases. Entryways have been in the spotlight for years, but now homeowners desire a grand staircase to show off upon entering. Upgrade a current staircase with new treads, risers, handrails, etc.
6.  Resilient landscaping. Homeowners want landscaping that is more native to their location and therefore less work and more resilient to extreme weather conditions.
Wondering which home design trends are on their way out? This can be determined by which trends appeal to buyers, and which turn them off. Here are some trends that designers say are on their way out:
1.  Modern farmhouse style décor has been in for years now, but it seems to be on its way out, such as barn doors and shiplap. Other elements of this style are sticking around, like light, airy styles and neutrals.
2.  White-on-white kitchens have seen their day in the spotlight, but perhaps due to homes being more lived in this year, buyers are more interested in grays and accent colors.
3.  Glass block bathrooms walls were popular for a time, because they let more light through them. Now buyers would prefer skylights and LED lights for better bathroom lighting.
4.  Granite has been the go-to for kitchen countertops for a long time now, but this trend is starting to move more toward quartz. This is good news, as quartz is harder and more durable.
What home design trend would you like to see come or go? Have fun making your Katy home more desirable in 2021, either for your family, or so it attracts buyers when you go to sell! When ready to achieve your Katy real estate market goals, give me a call, your Katy real estate agent. I am here and ready to help you buy, sell or both in the coming year! Happy New Year!
Mickie Cioccia | Broker Associate
Mickie C Team
Check Out Our Website
See Katy and Houston, TX Homes for Sale 
Become Our Facebook Fan
Follow Us on Twitter
Connect With Mickie on LinkedIn
Contact Our Team