Common Katy TX Homebuying Myths to Ignore
Posted: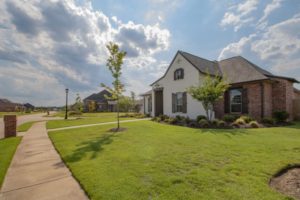 If you're on the fence about buying a home in Katy TX, you might be surprised to know that what's been holding you back is a complete myth! There are dozens of myths flying around the real estate market surrounding everything from necessary credit scores to the documents you need to qualify for a mortgage.
I'm debunking some of the most common Houston area homebuying myths below so you can buy a home with confidence this year!
Myth: You need a perfect credit score
Many would-be homebuyers are held back from the process simply because they don't think their credit score is high enough. According to financial resource ValuePenguin, the average credit score in the United States is at an all time high of 711. But don't assume you won't be approved if yours isn't quite that high! Your first step should always be meeting with a lender to determine which home loan programs you qualify for in the Katy TX area.
Myth: You need 20 percent down
Another common myth in real estate is that you need 20 percent down to buy a home or the loan won't be approved. Think again! Many homebuyers today can purchase homes with as little as 3 percent down— even zero down depending on the type of loan! According to real estate industry resource Keeping Current Matters, first-time homebuyers tend to put down an average of 6 percent on their homes.
Myth: You should wait for interest rates to drop
By historical standards, today's interest rates are still incredibly low! Consider this— in the 1980's, interest rates were hovering around 12.7 percent; in the '90s, 8.12 percent! Locking in today's low rates is still a smart decision if you're planning to buy a home!
Have more questions about buying a home in the Houston TX area? Give me a call today! As your local expert, I am happy to answer everything from first steps to financing to home closings!
Happy house hunting!
Mickie Cioccia | Broker Associate
Mickie C Team
Check Out Our Website
See Katy and Houston, TX Homes for Sale 
Become Our Facebook Fan
Follow Us on Twitter
Connect With Mickie on LinkedIn
Contact Our Team