Make a Competitive Offer as a Katy Homebuyer
Posted: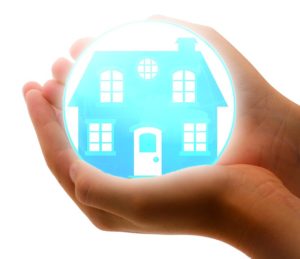 If you are buying a Katy home this holiday season, you need to be prepared to make a competitive offer. It's a seller's market, as the inventory of homes for sale is below average, and buyers are out and eager to buy, putting sellers in the driver's seat. However, it is a great time to buy, because mortgage rates are at record lows! Home prices have been increasing but are projected to continue going up into 2021. The sooner you buy, the more you might save.
As your Katy real estate agent, I am here to help guide you through the entire home-buying process, and to help you make a competitive offer on the home you want to buy.

Here are some tips to help prepare you for the process:
1.  Trust your real estate agent. Your agent is there to guide you through the process, and to help you make informed decisions, based on their expertise in the field and their knowledge of the market. Listen to them! It's an emotional time for buyers, but you don't want to sacrifice your must-haves or your future financial stability. Your agent can help keep you on track and help you decide on the right offer amount.
2.  Know your financial situation. Make sure to get preapproved for a mortgage loan before beginning your home search. Many buyers are having to act fast once they view a home they want to make an offer on, because homes are flying off the market. Getting preapproved allows you to know exactly what you can afford, so you don't search over your price range, and a seller will take your offer more seriously, which makes your offer more likely to be accepted.
3.  Make an offer quickly. Like I mentioned, listings are sometimes off the market in weeks or even days, and sometimes with multiple offers. This is the time to be vigilant and ready to make a quick offer. Know what you want and how much you can afford ahead of time, so when you find a home that meets your criteria, you can make an offer immediately.
4.  Make an offer that stands out. Your agent will know how competitive the market is. They can find out if this house has gotten other offers. They will know what other houses like this have sold for. This will all help you determine how much to offer. To stand out, you can go over asking price, or add an escalation clause, where you'll pay more than the highest bidder, with a maximum in place. You can offer cash, fewer contingencies, or flexible move-in dates. You could write a letter to the seller explaining why this is your dream home.
All of these tips will help your home-buying process run as smoothly as possible. If you have questions, or you're ready to get started in the Katy real estate market, contact me! As your Katy real estate agent, I am here and ready to help you find the home on your holiday wish list.
Mickie Cioccia | Broker Associate
Mickie C Team
Check Out Our Website
See Katy and Houston, TX Homes for Sale 
Become Our Facebook Fan
Follow Us on Twitter
Connect With Mickie on LinkedIn
Contact Our Team